This year the folks at geneabloggers.com have decided to host another Advent Calendar of Christmas Memories prompt. There is a prompt for each day between Dec 1 and Dec 25. You can find details at Advent Calendar of Christmas Memories (ACCM). Pick up your pen and join the fun!
 Made by Little Hands with Love !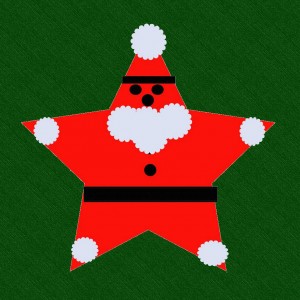 I have many ornaments on my tree, gold, silver, red, and green. Ornaments made of wood, plastic, glass, and pottery. The tree is dressed in splendor each year.
I also have ornaments that do not grace my tree, but those that were given to me that included a stand. I have two such ornaments. One is a traditional globe with Santa on it and the other, I actually keep out all year. It was given to me by our oldest daughter, Jessica.  It is an ornament that has a small family tree on it with Jim's and my name at the bottom the children's names in the tree.  These are all wonderful, but I must say my favorite ornaments on the tree are those made by little hands.
If you have kids in your lives, I am sure you've all seen these hand-made goodies.  Santa's made with construction paper, and cotton. Candles made with strung beads, Rudolf made with a clothes pin. The list is endless.
On my tree lives memories not only of my children's younger days, but I believe one or two of mine have survived, how that happened I am not sure!
I gave my sister back an ornament that she made as a child that hung on our tree for many years. I am not sure if she was happy with it our not.
These ornaments hold the most in my heart, and when one gets damaged beyond repair it is these that I truly hate to throw away. For these are by little hands with love and with the true spirit of giving, to parents or other adults that they held near and dear to their hearts.
I have not decided yet if I will pass these treasures on to the kids as they settle into their own lives with their own traditions.  For now they still grace my tree and remind me of the smiles or my children.
Merry Christmas!